Ann Adelsberger is a freelance documentary producer, editor and media educator based in Jamaica Plain, MA. Ann is also a cycling advocate, bicycle mechanic and a former collective member of Broadway Bicycle School and volunteer/bike repair teacher at Bikes not Bombs. Her interest in the Busycle project stems for a long time commitment to improving access to safe and environmentally sustainable transportation in the Boston area. A former youth Media coordinator at Somerville Community Access Television, she produced Pedal Revolution, a magazine-style series about local bicycling and transportation issues. Ann is also a board member and treasurer of Women in Film and Video – New England, a non-profit supporting the accomplishments of women working in the film, video and new media industries.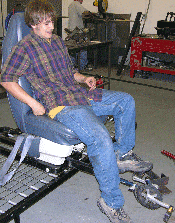 A resident of Boston, Massachusetts, Heather is an affordable housing developer and sculptor. In the summer of 2004, she finished a Master's of Science in Real Estate Development from MIT, where she studied housing issues in underserved neighborhoods, building systems, transportation issues and ecologically sound building methods. Although perhaps not apparent on the surface, her background in development and ecology is interwoven into her approach to sculpture, where she looks at urban infrastructure, making places, and the meaning of the built environment and its relation to nature.


Cyclist, mangler of metal. Self taught machinist, I blew my first fuse before I could walk. Started disassembling things at an early age, and making new things from the bits shortly afterwards. Founded the first American team to appear on Junkyard Wars, The NERDS reached the final round. Trained as a computer scientist, I now try to get others to improvise solutions to problems, using scrap materials.

Artist, mostly sculpture using steel and bronze. I fabricate everything -- no casting. (this was good for the work I did on the busycle). I have a very organic touch with very inorganic materials. I just moved down to the Washington, DC metro area. I also do woodblock prints and drawings and other artisty things.

Natasha Hawke is a mother of four children, and loves to work on bicycles. She teaches a summer camp for kids to learn about bicycle repair and riding. Professionally she's a midwife, and has more hobbies then possible to list here.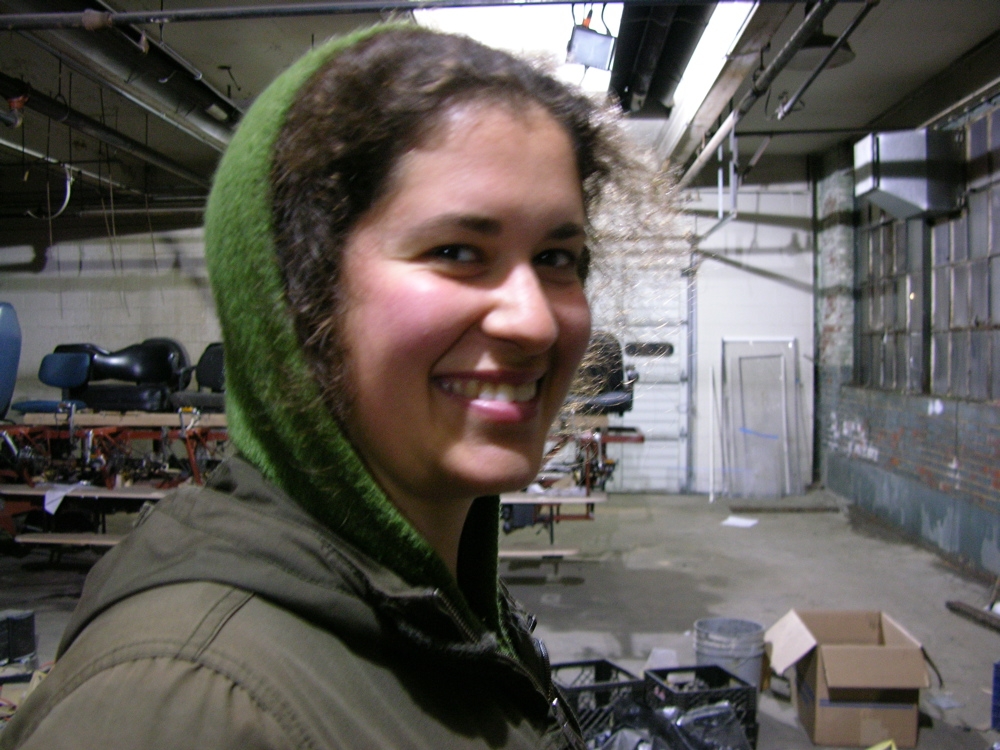 While wandering, Dori Latman, Boston resident, stumbled across the Busycle and it's rag tag group of pedalers. "For the love of all that is good," Ms. Latman exclaimed, "hand me a hammer, a paintbrush, and a power tool and I will work, think, and play!"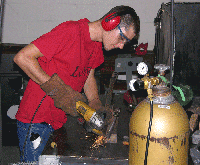 Adrianne J. states thusly " The ma n walks on wheels, the man sleeps on wheels, the man WAS BORN ON WHEELS."
I'm a year-round bike commuter and dad in a one-car family of five. I've been biking most of my adult life and am interested in the social and economic impact of cycling.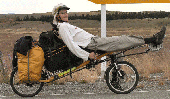 Moz is a devoted disciple of the art of the bicycle, building a bike or two most years and riding almost everywhere he goes. He's a regular contributor to bike talk on the internet and often gives advice to people doing interesting things with bikes (the sillier the better).
www.mozbike.com documents some of his projects and adventures.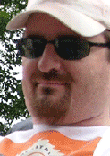 Tim Panagos is a freelance software architect, a welding instructor, and an entrepreneur. He founded Sparqs Industrial Arts Club, a public-access machine shop in the Boston-area.

Meg Rotzel (1976 - Appleton, Wisconsin) works on projects that are primarily collaborative and public in nature. She is a founder and the Director of the Berwick Research Institute, an arts non-profit in Boston, Massachusetts, and the Curatorial Associate at the Center for Advanced Visual Studies at the Massachusetts Institute of Technology. Meg is also independent curator and artistic director, as well as a working artist.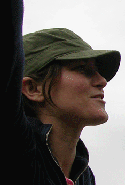 Susan Sakash is fascinated with the different ways in which humans create communities with fellow human beings as well as their animate and inanimate surroundings. After graduating with a BA in the College of Letters from Wesleyan University in 2000, she has been doing her part to facilitate these relationships as public art curator with the Berwick Research Institute, trombone player in the Stick and Rag Village Orchestra, and general creative self.

Dave Wilson is an enthusiast for recumbent human-powered vehicles and enjoys seeing human power used in all its forms. Dave is also an MIT professor and the author of the book Bicycle Science.

Ron Wold is a freelance french horn player. He performs in orchestras and other ensembles all over New England. He is also an avid cyclist, using pedaling as his primary mode of transportation in the city. He has worked as a bus driver and diesel mechanic, and uses old diesel cars which he fixes himself for transportation outside the city. His hobbies include tinkering with old machinery and making his own fuel.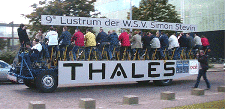 W.S.V. Simon Stevin is a Netherland-based student organization that built and operate a human-powered bus.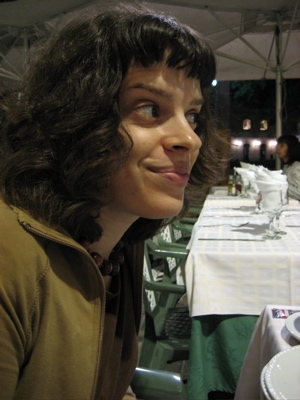 33% of a Performance Art group with her other two triplet sisters, 100% professional laugher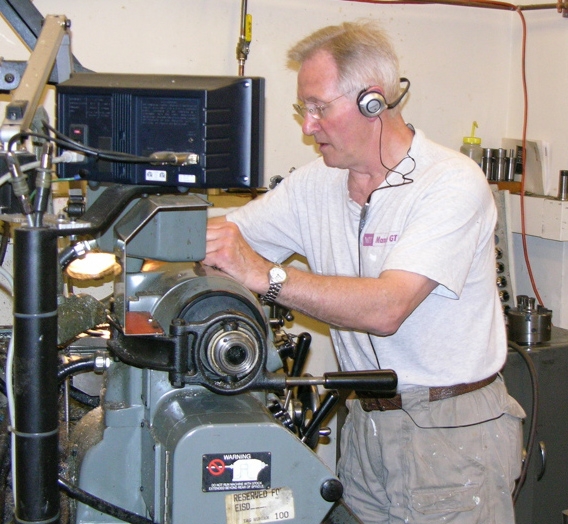 Supervisor of the Machine Shop at MIT in the Laboratory for Nuclear Science. Originated in Northern UK, worked for over fifty years making all manner of things. Now having fun at MIT still working on all manner of projects.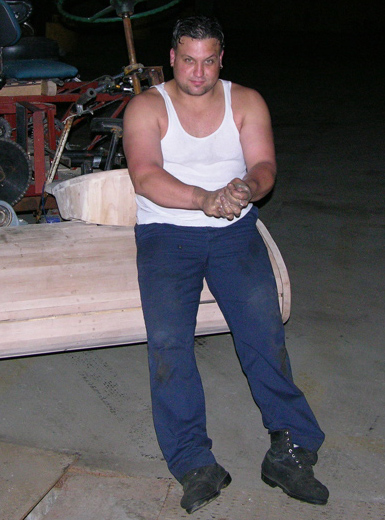 Bus Mechanic, hockey coach, all around good guy